School Council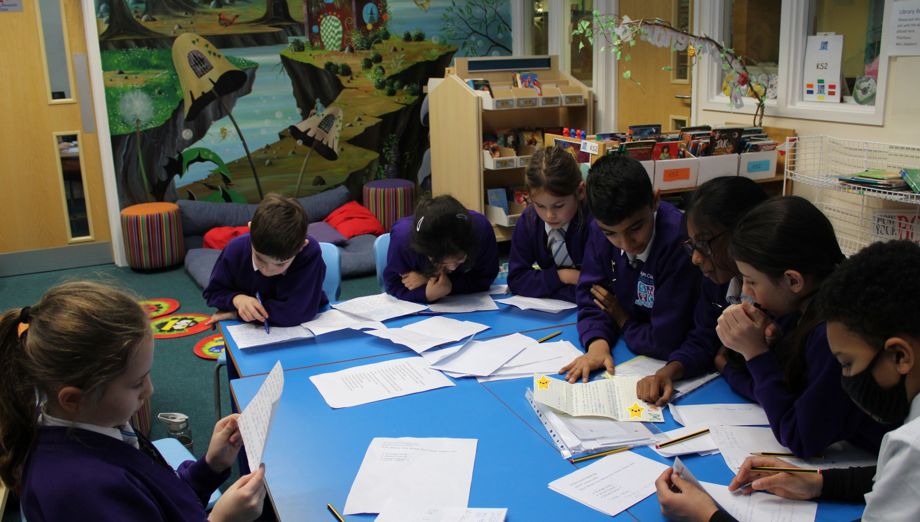 School Council
Hello, we are the school council! We are the voice of all the delightful children in Sayes Court School. We answer all the students' questions and decide on things such as new play equipment! We are here to help improve this amazing school! Not only do we improve the school, we also improve the areas around us. Addlestone, New Haw and the whole of Runnymede. One of our ideas for Runnymede is adding more bins as we have noticed quite recently a lot of unwanted rubbish around our beloved area.
We are a very proactive School Council and have achieved a lot this year. Please click on the tabs below to read our report for 2021 – 2022 and to read the letter we received from Dr Spencer, Conservative MP for Runnymede and Weybridge.
You can also all see the School Charter below. This was put together and agreed in assemblies and during class by all the children.
School Council of Sayes Court
Sayes Court School Charter
As children of Sayes Court we promise to:
Always show self-respect
Always let a trusted adult know when we are worried
Always be respectful to everyone and to our environment
Respect the choices of others
Be involved in improving our local area and beyond
Be inclusive on the playground and in class
Treat everyone the same
Follow our Values
Use our words for good
Use our Learning Habits each day
Take responsibility for our learning
Be on time for school
Do our monitor roles consistently and with pride
Be kind, resilient, positive and well-mannered
Maintain confidentiality and the pass rule in PSHE
Tidy up after ourselves and pick up litter
Work and play as a team
Do our best to stay on Green
Meeting with Teachers: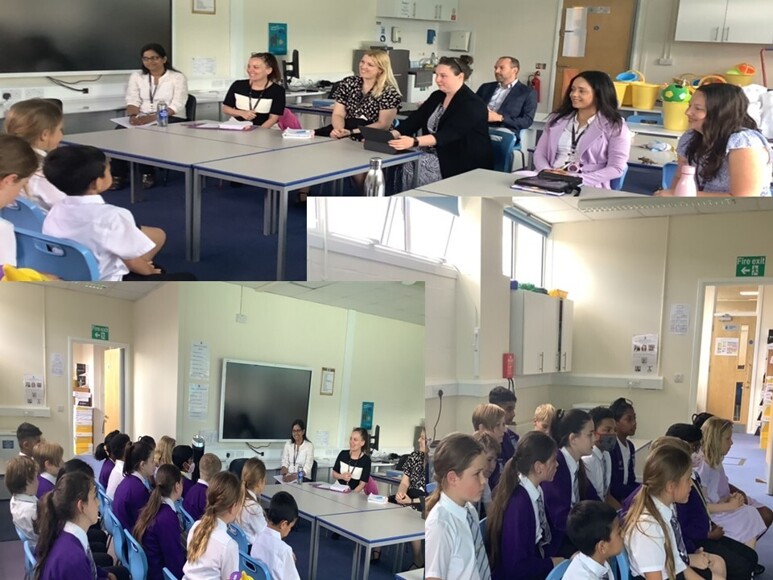 New book vending machine:
Report of the School Council 2021 - 2022
Aims

Reason

Action

Impact

Further Actions.

To have more bins around school.

To reduce the amount of litter in our grounds.

Our field is lovely and big but the current bins do not cover all the areas and children litter because the bins become full quickly.

Discussing this as a School Council.

Meeting with Mrs Richmond.

Started a litter picking club.

We now have more bins in school and our field and playground look much better.

All classes have a turn to litter pick.

Children in school are more aware of our responsibility to look after our environment.

We know we can bring about change.

Our environment is clean and safe.

Work on making sure all children in school know why it's important not to litter.

To have new house team names.

We have had these names for almost 10 years, so we decided to change them.

It is nice to have a change.

Having a vote over the school.

Children chose different categories.

We then had votes.

The names have changed, and everyone now likes them.

Make sure that the designs for the banners for the new names are ready before our next sports day.

To have more clubs before and after school.

There is not enough time to have all the clubs everyone wants after school.

Because there were not many clubs to choose from.

We did this by getting ideas from all the children in school about what they want.

We discussed this with Mrs Richmond and put our suggestions forward.

Children have more of a choice of what sports and activities they can do.

Children are enjoying clubs more.

Go around the school in the new school year and ask the children how the clubs are going.

To have more playground equipment.

The equipment was broken and there was not much of it left anyway.

We decided to put pictures together of the equipment we wanted.

All classes did this.

Then we voted as a whole school on the best things.

For the permanent equipment we did the same.

Now people have more of an opportunity to play with a wider range of equipment.

Playtime and lunch time are more fun.

For our permanent equipment we now have a model which was made by children who enjoy DT.

Work with the equipment monitors and make sure that equipment is looked after, and that if anything needs replacing we let adults know.

To have more bins in our local area.

People litter in our area(Addlestone)

So, we need more bins because there aren't many.

Sent a letter to Dr Spencer, a Conservative MP.

Dr Spencer has written back to us and informed us that he has passed our query to someone else.

He is also going to visit us.

To write to Dr Spencer again if we don't hear from him by September.

To introduce rewards to go with earning a privilege card.

We have privilege cards in school but we have not been using them

We discussed this as a school council and also went around the school to get ideas from the other children in school.

We now have rewards to go with the privilege cards.

To get more ideas and get these written up in our behaviour policy.

To introduce ways to earn privilege cards.

Teachers had not decided how we could earn privilege cards.

We discussed this as a school council and also went around the school to get ideas from the other children in school.

We now have ways to earn privilege cards.

To get these put in our behaviour policy and to keep thinking of new ideas.

To have a book vending machine in school.

We wanted to have a special reward attached to the privilege cards and as we love reading we thought a book vending machine would be a good idea.

We discussed this in School Council.

We wrote to Mrs Glen who runs our ECO Club and asked if they would fund this.

We now have a book vending machine in school.

To make sure what we had done to reduce litter was kept in place.

Our litter picking rota was not being followed by all classes.

We met with Mrs Richmond.

We then met with the teachers to tell them that if children weren't going out to litter pick on their turn it impacted on the environment.

The rota is now followed.

Carry on monitoring this.
Letter from Dr Spencer